Will Lehr of Perpetual Assets interviews Bix Weir of Road To Roota
Please pardon a few minor audio glitches, otherwise we cover some fantastic content. Bix always brings an interesting element to the conversation.
Despite the fires burning on the surface, Bix believes the good forces have already won this war of monetary madness. There has been an intentional wait to allow a more peaceful transition, and also to provide even more rope for the bankers to fully hang themselves.
We discuss the 2008 bailout, and the unlikelihood for another one. The numbers are simply impossible at this point. The next bailout would require hundreds of trillions of dollars- an impossible amount to conjure up.
The large derivatives have been placed in first position ahead of individual checking and savings accounts. When the next crash happens the obscene intention to create hundreds of trillions for bailouts will be big enough to anger much of the masses. Saying No to the bailouts, will usher in an even larger crash.

Bix tells us about his dissection of the Economist magazine covers. The 2015 cover had many eerie signs that may have come true last year including the Paris terror attack…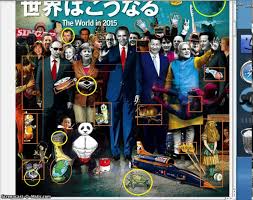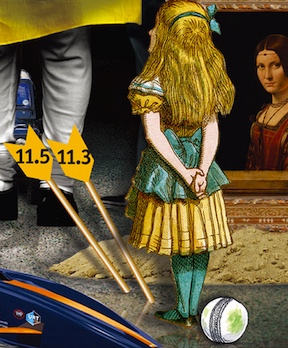 The 2016 cover and centerfold is even more disturbing, complete with alien wars and apparent terror attacks. The pictures of gold tanks moving into a cave with the National Parks sign above are especially interesting to Bix's Road to Roota theory…
Bix has long illustrated how National Parks have been used to hoard and hide gold and silver, from Chocolate Mountain to the Grand Canyon. This illustration may be a hint that much of this hidden gold is about to be released into the market for the new monetary system.
We discuss the history of metal as money, namely silver, and its intentional removal from the monetary system. These multi-century economic imbalances will correct soon and the prices of the metals will be astounding. Pay attention to not only the US dollar prices but the relative purchasing power of precious metals.
And more….