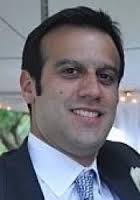 By Michael Krieger from Liberty Blitzkrieg
I've mentioned the guys at Perpetual Assets several times before on this site. I met them last summer at the Liberty Mastermind Conference, and I've been extremely impressed with their vision when it comes to precious metals, crypto-currencies and a dedication to making this world a better place.
Well, they just took their game to a whole new level with the announcement that they will be accepting Bitcoin as payment for their entire product suite, which includes self-directed IRAs, a precious metals debit card and of course a wide variety of bullion products.
However, their IRA product is what really has me excited at the moment. The last time I highlighted this was following the announcement of Obama's myRA program. Perpetual Assets saw an explosion in interest and sales and I can see why.
What the self-directed IRA allows is for anyone to transfer their retirement funds into their own LLC which then allows you to invest it in pretty much anything. Physical gold, silver, bitcoin, real estate and of course stocks and bonds if you so desire.
Let's take a real world example. Let's say you have all your retirement funds at Fidelity and it is 100% in a stock index fund. You can liquidate 10% of that tax-free (or whatever percentage you want) and move it to your LLC IRA. Then you can do whatever you want with this cash. You can even buy physical gold and store it yourself. The options are seemingly as endless as your imagination.
You can find out more information by going to their site here. Furthermore, if you want me to make a personal introduction to the team I would be more than happy to. They are fantastic.
Oh, and of course, you can always trade in a little BTC for bullion with them while you're at it!
In Liberty,
Michael Krieger