We have long supported the work of the Health Ranger and team…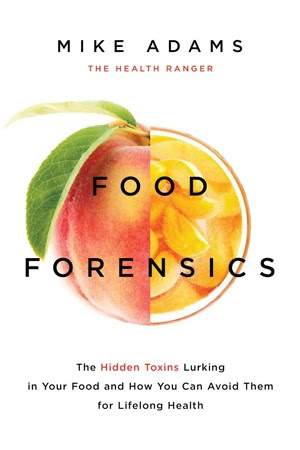 From Mike Adams, The Health Ranger
The food revolution begins NOW… Send an unforgettable message to Big Food by voting for the Health Ranger's new book 'Food Forensics'
I need your help to send an unforgettable message to Big Food that says, "We demand food transparency, honest ingredients and clean food!"

I've just released my first published book. It's called "Food Forensics" and it's launching July 26th through all the major book resellers. And I need your help to put this book into the top sales lists on Amazon.com, BN.com and book retailers.
This book, Food Forensics, is Big Food's worst nightmare. It exposes the toxic chemicals and heavy metals that Big Food manufacturers are using to POISON you… even while they PROFIT from selling you the very things that are increasing your risk of cancer, diabetes, heart disease and dementia!
Check out my book trailer video below to learn why this breakthrough book is such an important victory for grassroots food consumers (and why Big Food is terrified that this book might succeed…)